Totton and Eling Bowls Club
BOWLS TO YOU.
I popped along and enjoyed a quick game of bowls at the West Totton Bowls Club yesterday. They were holding an open day for potential new members to give the game a try.
It was a warm welcome and
the facilities were very good indeed. The artificial pitch is still in pretty good condition since being replaced about ten years ago.
Having had a go, my biggest learning point is that it is an easy game to play, but a very difficult game to master.
Ae expected, the social side of it all seemed just as important as the sport itself. They have a lot of very friendly members and you can be assured of a warm welcome if you pop along. There is even a pay and play facility for those who don't wish to commit to joining the club.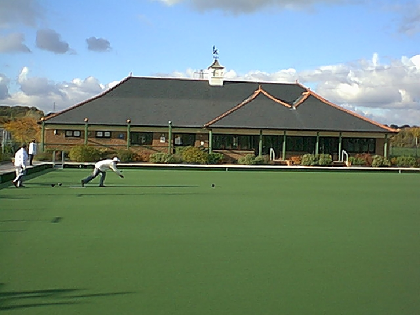 SIGN UP FOR DAVID'S NEWSLETTER
Sign up to David's latest stories which are delivered to your inbox in the morning. Please note: your details including your email address will not be sold or given to a third party. 
UNBELIEVABLE CRIME There have been some crazy goings on in Totton over the years, but this one really makes you sit up think. Thieves ram raided a local shop and got away with….. toilet paper! How desperate do you have to be? Leaving aside the seriousness of crime, the damage it has caused and the…