Opposition to £600m water plant plan
** SEVERE DOUBTS OVER WATER PLANS **
There seems to be cross party agreement over plans by Southern Water to build and operate a £600 million desalination plant at Fawley, with a proposal to pipe water along
the Waterside railway track to Testwood lakes.
Southern Water have carried out a consultation which seem to invite more questions than it answers. The company isn't "trusted" by local people. It has a terrible performance record and has frequently been convicted of environmental crimes.
The New Leader of New Forest District Council has indicated opposition to the plans. Hopefully, he took legal advice before doing so. As a planning authority, the District Council has a legal duty to keep… More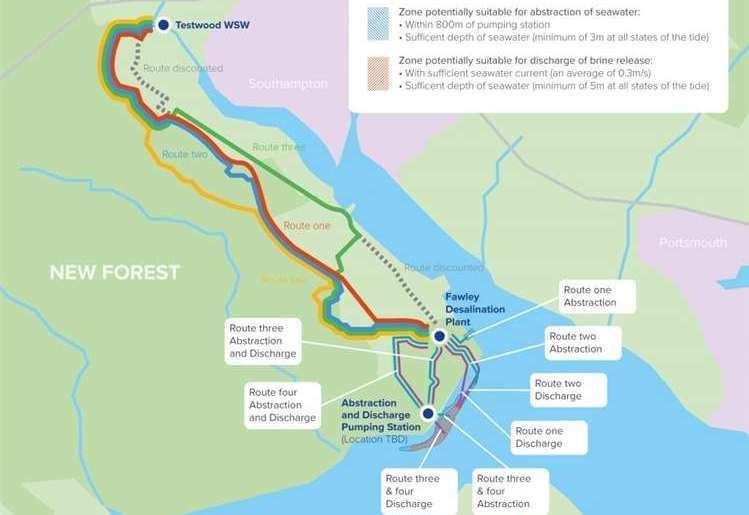 SIGN UP FOR DAVID'S NEWSLETTER
Sign up to David's latest stories which are delivered to your inbox in the morning. Please note: your details including your email address will not be sold or given to a third party. 
** SUNRISE COMPLAINT ** I was up early this morning, dealing with my e-mails. Amongst them was a complaint from a Rushington resident who had a council tax enquiry but was upset that New Forest District Council required him to call during "business hours". I think that we are in a process of transition in…